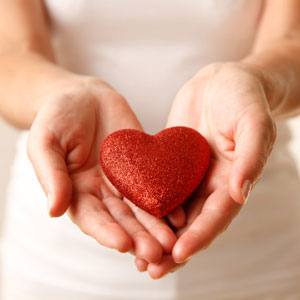 Johns Creek Chiropractic and Wellness Center Reviews
What Our Johns Creek Patients Say
At Johns Creek Chiropractic and Wellness Center we love when patients share with us their feedback and comments after chiropractic care. Please read our patient testimonials below to see what other people have achieved through their tailored treatment plans with us.
Share your stories too! Click here to send us your feedback so that we can help to spread the word about the benefits of natural Johns Creek Chiropractic and Wellness Center care.
For more information, or to schedule an appointment contact us today.


My Experience Was Excellent
My experience with Johns Creek Chiropractic Wellness Center was excellent. He was very patient and understood my situation with two back surgeries in the past, lots of screws, and titanium rods. I have been under chiropractic care for many years, but my experience today with Dr. Fanning was the best.
Kay E.
Feeling Better Physically and Mentally
After 4 years of tailbone pain and x-rays, I was not expecting an answer to my pain. In one visit I was shone how my tailbone has shifted. No other Chiropractor has ever picked up on it. Everything was thoroughly explained before any care was given. I left the practice feeling better physically and mentally.
Patti M.
Incredibly Understanding
Dr. Fanning was incredibly understanding of my neck discomfort and my adjustment was executed properly without causing any prolonging issues. The staff was incredibly nice and helpful. Discussing my insurance and the cost of my first visit with Simone was an enjoyable experience. I've had sordid encounters with many different offices in the past. Dr. Fanning's wasn't one of them. I'm looking forward to my follow-up appointment!
Steve R.
Best Decision Ever!
I think deciding to switch from my last Dr. to this practice may end up being one of the best decisions ever. I guess everything happens for a reason. They did help me at the last place, but the therapy had plateaued and I had only been maintaining for a long time. I've got hope now that I can be pain-free most of the time with a new treatment plan!
Danielle M.
So Friendly & Knowledgeable
Your whole team was wonderful! So friendly and knowledgeable, and most importantly Dr. Joe helped relieve some of my son's back pain with the first visit. Looking forward to continuing with him!
Jacob C.
Extremely Impressed
I was extremely impressed with my first visit to Johns Creek Chiropractic & Wellness Center. Dr. Fanning is a very good listener and thorough in his analysis and recommendations. I am confident that the program that is recommended for me will greatly help to alleviate my current back, hip and neck pain. I am excited about the potential I see in Dr. Fanning helping me to be more comfortable and pain free. and in less pain.
David S.
Very Relieved
The moment I entered I was greeted by Rachel the receptionist who was very friendly. Asked me to fill up some forms. Wasn't long before came Dr Fanning and took me in his office and asked me my full report. Was very interested and then took some test and went over it. I was very relieved after seeing him. I will definitely see him again.
Moosa S.
Right Choice
I feel very confident that I made the right choice for my health care. I have already shared your contact information with two of my friends and recommended that they choose Dr. Fanning.
Amanda C.
Wonderful Experience
Working with Dr. Jessica Brahn was excellent! I thoroughly loved your facilities and the up to date technologies, how wonderful to see everything so clearly and understanding it all.
I do hope to see you soon. Thank you for the wonderful experience.
Cece R.
Really Helps The Whole Body
I was disabled in an accident more than 20 years ago. After being re injured in Nov. 2014. I went to see Dr. Miller. I like the way Dr. Miller does my adjustments. He talks to me about it and takes his time making sure I'm relaxing and not so nervous. He has explained a lot of stuff to me about my neck, back and hips, as well as my nervous system. He is really helping my whole body, from head to toe.
Amanda B.
Nicest And Most Knowledgeable
Nicest and most knowledgeable staff of any health-related office I have ever been in. I'm actually looking forward to receiving my treatment at this office and working with this staff. I feel extremely confident that I will receive the most educated and professional care.
Marissa L.

Johns Creek Chiropractic and Wellness Center Reviews | (770) 623-6880