Our Team
Brooke Fanning, Pilates Instructor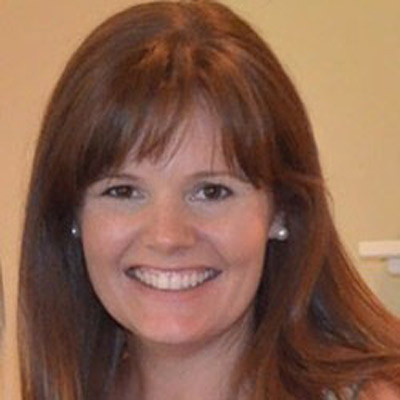 Brooke was born and raised in Dothan, Alabama. Graduating from Auburn University in 2003 (War Eagle!), she then moved to Atlanta. Brooke met and married Dr. Joe in 2007 and is working in his Chiropractic office. During these years, she was able to see firsthand how the human body can heal itself if you give it the proper support.
Believing that Chiropractic and the teachings of Joseph Pilates went hand in hand, she began studying the art of Pilates. After having children, Brooke experienced the tiredness and lack of interest in exercise that most mothers face. After a few sessions, she was able to realize that Pilates was able to give her back the health, energy, and core strength she once had. Brooke was able to see that by practicing Pilates on a regular basis she was able to improve herself externally and internally. She obtained her Peak Pilates® certification and is classically trained in Mat Pilates as well as all of the apparatuses.

Ana Marcos, Massage Therapist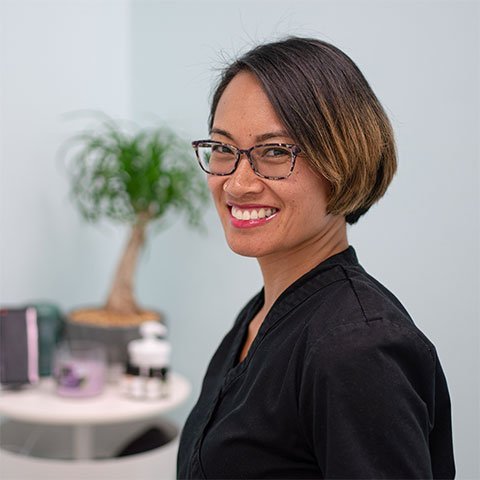 Ana integrates Advanced Neuromuscular Massage Therapy with Deep Tissue, Swedish, Sport Massage techniques, and various Asian Bodywork techniques to increase the oxygen flow in the blood and release toxins from muscles, dissolve tension, ease muscle stiffness, improve muscle tone, and realign deeper layers of muscles and connective tissue. Acupressure, Shiatsu, Foot Reflexology, and Tuina techniques, all rooted in Traditional Chinese Medicine, are combined with Thai yoga massage and bodywork to promote healthy, balanced flow throughout the body. A combination of pressure applied to points along with meridian pathways, and stretches are performed to release blocks in energy flow. This integrative approach helps to promote relaxation and leaves clients feeling rejuvenated after the session.
Ana will integrate various massage and bodywork modalities to customize your session to help support your health and wellness goals:
If you live an active lifestyle… ​your muscles need love too! In addition to muscle tension relief and improved range of motion, your customized massage aims to prevent injury and focus on muscle recovery, so you can continue to do what you love with ease. Primary techniques: Neuromuscular Massage Therapy & Deep Tissue.
For stress, tension, and pain relief: If you have aches and pains in the morning or throughout the day, resulting from an old injury, overworked muscles, or lack of exercise or you simply desire a little TLC to counter-balance the demands of work and loved ones, our goal is to relieve the stress your muscles carry and nourish your mind and body. ​Primary techniques: Neuromuscular Massage Therapy, Acupressure & Tuina.
If you have chronic pain and physical limitations and want to feel good again or if you have been experiencing extreme pain in one specifc area or constant aches throughout your entire body, for a few years, months or weeks, and the pain seems to be preventing you from doing simple daily tasks and gradually taking over your life… Ana's focus is to get you feeling good and healthy again so that you can enjoy living! Primary techniques used: Neuromuscular Massage Therapy, Asian Bodywork & Chinese Energetic Medicine

Scott Crewes, Massage Therapist
Scott Crewes is a Massage and Wellness Practitioner with over 20 years of experience in corrective soft tissue modalities, including but not limited to:
Neuromuscular Therapy
Reflexology
Cranial Sacral Therapy
Myofascial Release and Lymphatic Drainage Therapy
Rehabilitative Sports Massage Therapy
Deep Tissue/Swedish Massage Therapy
Scott has been one of Georgia's premier providers of Continuing Education for the past 16 years, helping to educate better-quality therapists. His experience includes Lead Instructor and Massage Clinic Director at the Institute of Health Education and Gwinnett College, with concentrated leadership in Gross Anatomy and Physiology, Clinical Pathology, Traditional Chinese Medicine, Neuromuscular Therapy, Hydrotherapy, Rehabilitation Therapy, and Reflexology.

Take control of your health today—contact us for an appointment!

Our Team | (770) 623-6880