Get the life you deserve
Taking Chiropractic Care To The Next Level
Our team at Johns Creek Chiropractic and Wellness Center is here to help you reach your goals.
Get the life you deserve
Taking Chiropractic Care To The Next Level
Our team at Johns Creek Chiropractic and Wellness Center is here to help you reach your goals.
FIND RELIEF AND WELLNESS TODAY
FOR ALL OF LIFE'S CHANGES, LET US HELP YOU.
Meet the amazing team that will help care for your healthcare needs.
See what our patients have to say about the care they have received in our office.
Precise Chiropractic Care
With a Gentle Touch
Welcome to Johns Creek Chiropractic and Wellness Center, located in Johns Creek, GA. We do our very best to offer you state-of-the-art Chiropractic Care as well as Massage Therapy and a Full-Service Pilates Studio. This article is here to help you gain a basic understanding of how our Johns Creek chiropractors can help you and your family.
Johns Creek Chiropractic is located at 4375 Johns Creek Parkway in Suite 330. If you're driving from Medlock Bridge Road (HGWY 141), turn on to Johns Creek Parkway behind Lowe's. Continue around Johns Creek Parkway, heading towards Emory Johns Creek Hospital. We are located in building 4375, which is straight down to the bottom of the parking lot. The entrance to our building is across the street from the Goddard School on Johns Creek Parkway.
At Johns Creek Chiropractic and Wellness Center, our team is ready to meet with you to discuss your needs. We also offer a variety of complimentary services, from massage therapy to Pilates courses, which allows us to provide thorough care that will enable you to make the lifestyle changes you desire. We have many options to help you achieve the results you want.
Johns Creek Chiropractic and Wellness Center
Chiropractor Johns Creek GA
Why See This
Johns Creek Chiropractor?
At Johns Creek Chiropractic and Wellness Center, we bring a full-spectrum approach to your chiropractic care. Whether you are a long time believer in Chiropractic, or if this is your first time seeing a chiropractor, you can expect your visit to be unlike any other chiropractic experience that you have ever had before. We use chiropractic-specific advanced technologies to evaluate your nervous system to examine your spine and nervous system. Our examination procedures allow us to locate the stressors that are causing your condition. Once found, we can recommend the correct amount of chiropractic care as well as monitor your progress.
Our integrated team can help you with chiropractic, massage therapy, pilates, and nutritional supplementation. We treat each person individually and recommend specific services that will help you better recover from your condition.
Our caring, family atmosphere is budget friendly and affordable. We offer advanced technology and provide an unparalleled approach to care that is designed to get you back on the path to vibrant health – and help you stay there!
Other great reasons to visit Johns Creek Chiropractic:
In the Heart of Johns Creek Health District
Saturday Appointments
Convenient Parking
Open During Your Lunch Hour
Quick and Easy Appointments
Affordable Personalized Care Plans for You and Your Family
Most Insurance Accepted
Massage Therapy and Pilates Studio On-Site
About The Chiropractor:
Dr. Fanning
Dr. Joe Fanning has been a Chiropractor for over 21 years and has been practicing in Johns Creek since 2006.
Dr. Joe decided to practice in Johns Creek, GA, because he and his wife, Brooke, wanted to raise their two boys in a town that had a small-town neighborhood feel. Being a chiropractor in Johns Creek allows us to have access to all that Georgia has to offer. We chose a community and town that we felt allowed us to have easy access to all of the beautiful things that Georgia has to offer.  As a chiropractor in Johns Creek, this has helped us to be able to live in a neighborhood that has a small town feel but also provides us with top-notch schools for our children. We also love being a chiropractor in Johns Creek for its location to the surrounding lakes, rivers,  and easy access to downtown Atlanta, as well as the Blue Ridge Mountains.
As parents, Dr. Joe and Brooke also felt it was critical that their children have access to multiple sports programs and other opportunities that Johns Creek provides. We are fortunate to be able to work and live in the Johns Creek area.
Our secret to success at Johns Creek Chiropractic has always been in removing accumulated stress from your nervous system. These physical, chemical and emotional stressors often lead to a diminished health potential that often leads to symptoms and even sometimes illness.
For over 100 years, chiropractors have been helping patients naturally improve their health without the use of drugs or surgery by locating these areas of stress in the body and removing them with safe and effective chiropractic adjustments.  Other useful techniques in our office include massage therapy, pilates, and nutrition. Our expert chiropractors and staff are thoroughly educated, well trained, and have years of experience in treating a long list of common complaints and health conditions.
Most common reasons for visiting Johns Creek Chiropractic include:
Chiropractic Care for Wellness
Lower Back Pain Treatment
Sciatica
Neck Pain Treatment
Migraine and Tension Headaches
Relief from Degenerative Joint Disease
Slipped Disc Treatment
Pediatric Chiropractic
Sinus and Allergies
Common Concerns, Conditions, and Issues
Help Your Family Experience Incredible Health.
HOW TO FIND A CHIROPRACTOR IN Suwanee
This guide will help you find the best chiropractic clinic in Suwanee for you. When most people in Suwanee decide they need a chiropractor, they end up doing a search and just picking someone at the top.
Being at the top of Google for the chiropractic search does not necessarily mean they are the best chiropractor for you. Follow the steps below to make sure you are picking the right chiropractor for you.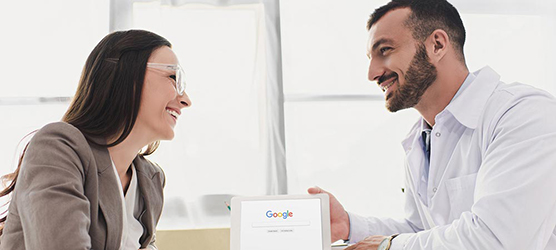 Time Needed: 5 minutes
Total Cost: USD 0.00
4 EASY STEPS TO FINDING A CHIROPRACTOR IN Suwanee
Step 1: Open up a Google search
You will want to type one of the following in the search bar:
Chiropractor Suwanee
Chiropractor 30024
Chiropractor near me
Best chiropractor in Suwanee

Step 2: Review Their Website
The best chiropractors in Suwanee put as much care into their website as they do into the rest of their office. By reviewing their website you will get a good feel for the doctor and if they are right for you.

Step 3: Check Out Their Reviews
Check out the Google Business Page of a chiropractic clinic you are thinking about visiting. It is easy for someone to say they are great, it's a different story to get other people to say great things about you.

Step 4: Give The Office A Call
Now that you have a basic understanding of what the office is about. Give them a call to make sure they fit the message that their website and GMB have been sending. You will know in a few minutes whether the office is the right one for you.

Office Hours
---
Monday
9:30am - 1:00pm
2:30pm - 5:00pm
---
Tuesday
7:30am - 1:30pm
2:30pm - 5:00pm
---
Wednesday
9:30am - 1:00pm
2:30pm - 5:00pm
---
Thursday
8:30am - 1:30pm
2:30pm - 5:00pm
---
Friday
8:00am - 1:30pm
---
Saturday
8:00am - 10:00am
(By Appointment)
Johns Creek Chiropractic
and Wellness Center
4375 Johns Creek Parkway #330
Suwanee, GA 30024
(770) 623-6880