Pediatric Chiropractic Care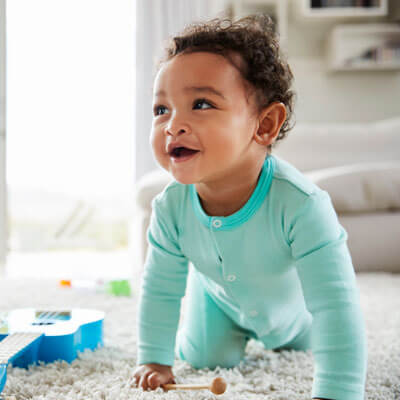 Simply put, we want the best for your children—just as you do. For that reason, we're proud to offer focused, gentle and effective chiropractic care for children of all ages—from toddlers to teens and all kids in between.
Adjustments for Kids: What's it Like?
Chiropractic care for children is designed to do exactly what it does for adults—to remove nervous system interference, which ultimately helps them function to the best of their ability.
The best part about beginning chiropractic care in children early on is that we'll have a chance to remove any underlying nervous system disruptions before they develop into bigger issues. Imagine this—some birthing statistics estimate 90% of deliveries to have experienced some sort of spinal trauma.
When we can locate the problem in the spine before a child becomes an adult, it's much easier to correct—not to mention, they'll also be set up to thrive, functioning exactly as their body was intended.
When you bring your child in for an adjustment, Dr. Joe will use extremely gentle techniques—in some cases, your child may not even know they're being adjusted. Dr. Joe aims to make the practice a fun experience for all children—we don't want them to feel like they're visiting another medical doctor—we promise their adjustments will always be quick and a good time!
If you're a nervous parent, we'll gladly show you what an adjustment for your child will feel like—you'll be surprised at how low-pressure it actually is.
Are Adjustments for Children Painful?
Absolutely not. Dr. Joe is very gentle when adjusting children, no matter what their age is. We will also likely not take x-rays on any children under the age of 10 as an added safety precaution.
Benefits of Care
When interference is removed from your child's nervous system, you may notice a variety of symptomatic improvement, including:
Improved sleep
Improved digestion
Improved focus
Reduced constipation
Heightened mental clarity
And more
Schedule Your Appointment
Ready to experience the power of chiropractic care? We can't wait to meet you and your little one.
Contact Johns Creek Chiropractic and Wellness Center today to get started with an appointment—we look forward to welcoming you into our practice.
CONTACT US »

Pediatric Chiropractor Johns Creek , Suwanee GA | (770) 623-6880