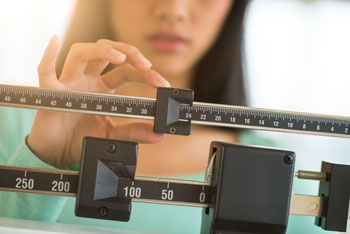 We've frequently heard that the elderly and those with particular medical conditions are especially at risk for COVID-19. But another risk factor is emerging-obesity.
In France, a renowned doctor says the coronavirus is killing young people with no health problems other than obesity. In southern states, obesity may be a primary factor in high death rates.
According to a Temple Health bariatric surgeon, obese Americans require the same protections from COVID that seniors and others get.
If you're considered overweight or obese, you're not alone. The good news is you can get to a healthy weight and maintain it for life.
Take Small Steps to Slim Down
Reducing your caloric intake is one of the most effective ways to lose weight.
Fill up on veggies and small amounts of fruit.
Hydrate more with water. Drinking more water will keep you feeling full and less likely to reach for food.
Aim to add more steps into your day. Even a short walk or two can go a long way toward meeting your weight loss goals.
Look at the Bigger Picture
Your family and friends want you to be around for a long time. By reaching a healthy weight, you will decrease your odds of having a chronic disease and extend your life. You'll also have more energy to do all the things in life you'd like to do but can't do being overweight.
Enlist Expert Assistance
With the help of a nutrition counselor like Dr. Joe, you can achieve your weight loss goals and adopt a diet that works for you. Don't worry-you won't be expected to subsist on celery or kale.
Call (770) 623-6880 today to schedule an appointment!