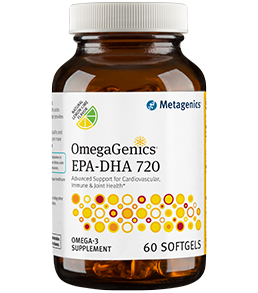 In our previous post we talked about a few reasons why you should not be taking fish oil. The primary reason is most likely you are buying one that is poor quality, synthetic, dyed or heated. Truth be told, you really should be taking a daily Omega 3 supplement because they are an essential fatty acid and your brain needs them in order to stay healthy. In this post we will discuss 3 essential reasons to take your Omega 3 (EPA/DHA).
Your Health Depends On Essential Fatty Acids
Omega-3s are known as an essential fatty acid and the reason for this is because your body depends on them in order to be healthy and survive. They influence all of the functions of your body and they can only be obtained from dietary measures. Without an adequate supply of Omega-3, your health can suffer.
Unfortunately, the typical Western diet provides an overabundance of unhealthy fats due to the huge amount of processed and fried foods in our diet. This overabundance greatly exceeds your intake of health-promoting Omega-3s. With an increase in unhealthy fats, your body begins to suffer a long list of health conditions. Problems like fatigue, joint inflammation, arthritis, GI problems, poor heart health and more can all stem from a lack of Omega-3. Chiropractors, medical doctors and naturopaths recommend their patients to take a high quality Omega-3 supplement because it is hard to get enough Omega-3 through dietary measures alone.
Your Health Is Most Likely Worse Because Of Your Poor Fish Oil
I know this is a bold statement, but I have been practicing health care for a pretty long time. When I ask my patients if they are taking fish oil, I will always ask them to bring in the bottle and show it to me. The reason why I do this is because fish oil is not regulated by the FDA and most Omega-3s that are purchased in the store are made to be cost-effective, not health-effective! In 20 years, I have never had a single patient bring me a quality Omega-3 supplement that was up to the health care standard. Every fish oil was littered with cost-cutting Omega-6 or unhealthy oil.
The addition of the unhealthy oil defeats the purpose of taking the Omega-3 supplement because it continues to promote the addition of unhealthy oils in the body. It is a nasty trick but you get what you pay for. Always remember that!
Quality Omega-3 Fish Oil Has Its Advantages
As I mentioned earlier, your Omega-3 intake can only be obtained by dietary measures and supplementation. It influences all bodily function, so its presence (or absence) influences many aspects of physical and emotional health. That is why it is critical to take a high quality Omega-3 supplement.
Here is a list of conditions that a high quality Omega-3 (EPA/DHA) can support:
cardiovascular health
brain health
nervous system health
a healthy mood
healthy skin
joint health
gastrointestinal health
healthy pregnancy
fetal growth
childhood development of brain and eye health
Metagenics is the Best Omega-3 Oil We Have Found
Metagenics offers a complete line of purity-guaranteed formulas. Each formula contains only the highest essential fatty acids that meet or exceed the label claim. They are also enhanced with antioxidants to maintain freshness, which is why we have relied on them for 20 years. Be sure to order from an approved healthcare professional (order Metagenics here). It is well-known that you can find Metagenics online, however these are not approved sources and may be old or refilled with a lesser product. Metagenics does not approve online sales unless it's from a contracted healthcare provider.