Our Practice and COVID-19
Dedicated to Keeping You Safe and Healthy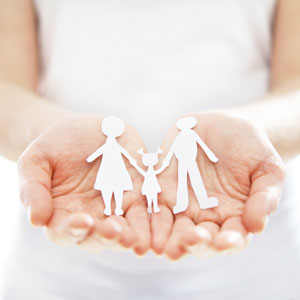 At Johns Creek Chiropractic and Wellness Center we are continually in communication with the Georgia Chiropractic Association to stay up to date on all current COVID-19 policies. Chiropractors are recognized by the government as Essential Health Care Providers, so it is our responsibility to keep you safe while receiving treatment. We have also worked closely with our state legislature to implement safety procedures that allow our patients to receive their chiropractic care during this time period.
Why Were Chiropractors Deemed Essential Health Care Providers During COVID-19?
Chiropractic care is more important than ever in keeping you healthy. Spinal problems that create neck and back pain can also create stress on the nervous system, which controls and coordinates your blood vessels, glands, and organs. A healthy functioning nervous system keeps your body adapting to its fullest potential. The more your system can adapt, the better your body will be at fending off viruses and bacteria. In short, people are healthier when they are receiving chiropractic care so now is not the time to stop your treatment program.
What Are We Doing to Keep You Safe?
We have taken extensive precautions to keep you and your family safe from COVID-19.
We are taking the temperatures of all of our staff members and assessing any symptoms before they start work each day. We are also having staff members self-report from home if they feel ill. Any staff members who exhibit signs of illness are not allowed to report to work and are to seek medical attention.
We are screening all patients for fever, cough or illness
Anyone (patients or staff members) who exhibits signs of illness, such as fever over 100.4 degrees Fahrenheit, cough or shortness of breath, are not allowed into our practice.
Enhancing sanitation of our practice as appropriate.
Requiring hand washing or sanitation by staff members at appropriate places within our practice.
Providing personal protective equipment as available and appropriate to the function and location of our staff members within our practice.
Implementing teleworking for staff members where possible.
Limiting our office hours and shifts.
Asking patients to remain in their cars until they are called in for their scheduled office visit.
Limiting the number of people in our waiting room.
Providing special appointments for high-risk patients who need social distancing.
What Are We Doing About Face Coverings?
Patients are encouraged to wear a face-covering in our office. We are happy to provide a face covering to any patient who may not have one. Recognizing the unique needs of our communities, we handle each patient on a case-by-case.
What Are We Doing in Response to the Coronavirus?
We care about the health of our staff members and patients. Since the U.S. Centers of Disease Control and Prevention (CDC) first announced its concerns about coronavirus, we have remained in close contact with federal and state agencies. We are continually monitoring developments and updated guidance from the CDC and other health officials. Additionally, we are taking actions throughout our practice to help safeguard our patients, staff members and communities.
How Are We Keeping the Office Clean and Sanitized?
We are following the CDC guidance for cleaning, sanitation and disinfection including an increased focus on high-touch surfaces. Throughout each day, there are multiple staff members who are responsible for cleaning pin pads, chiropractic tables, desks, and the waiting room. In many areas, we already have a heightened disinfection program that includes our treatment tables and bathrooms.
Are You Limiting the Number of Patients in Your Office?
We are limiting the number of patients allowed in the office at one time. We are also not allowing any patient or staff member to enter the office if they have a temperature or feel ill. We have also reduced all of our shifts to half-days in order to allow for increased sanitization procedures.
Do You Have Special Office Hours for Patients Who Are High-Risk or Using Caution?
We are more than happy to schedule a one-on-one time for you. Please notify one of our staff members while making your appointment and we will get that scheduled for you.
Contact Us Today!

Our Practice and COVID-19 | (770) 623-6880